6045 PIRATES' VALORANT ROSTER RELEASED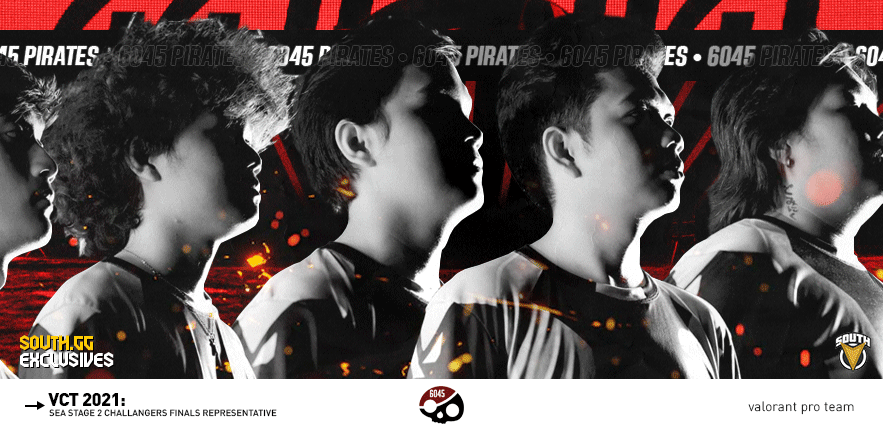 Fresh off their run in the Valorant Champions Tour SEA Challengers Finals, a new air is brewing among the sails of the 6045 Pirates. After a pretty successful run for their first time in ever stepping into the Valorant pro scene, the Pirates' Valorant roster has been released by the organization.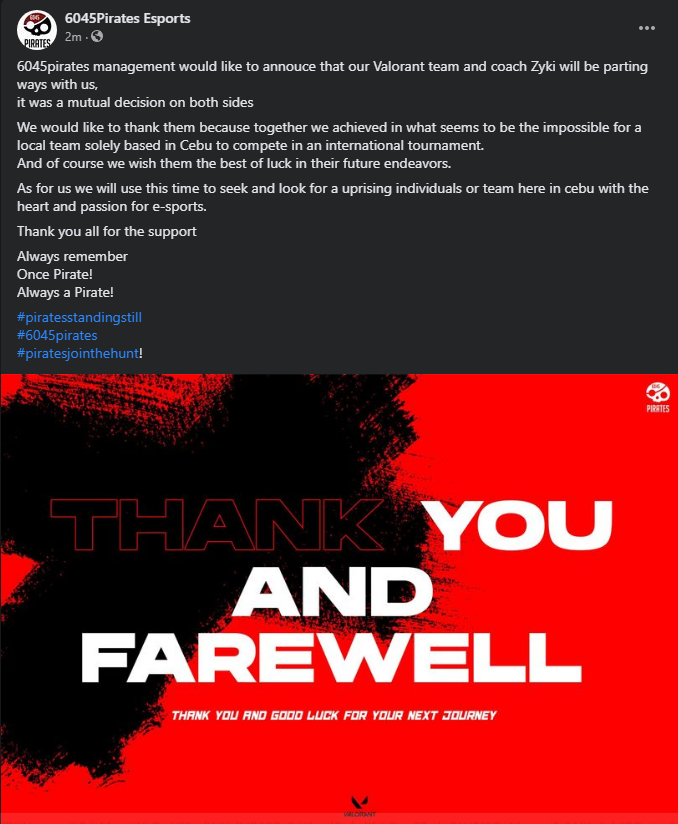 The 6045 Pirates Esports at around 7:45 pm today posted on their official page a farewell for their current Valorant Roster comprising N1co, SenyorCarl, FireSyjn, 2ge, Flash, and coach Zyki.
The reasons for the roster's release remain unknown as of now, and no one from the organization has spoken up regarding the release.
This news spells good news for aspiring and current teams, as these hotshot players are now free agents. However, there are rumors that the newly released roster is in talks with another brand-new, all-Cebuano esports organization. The identity of the esports organization remains unknown and the status of this rumor remains unverified.