Dethroning kings: EDG's journey to being Worlds 2021 champions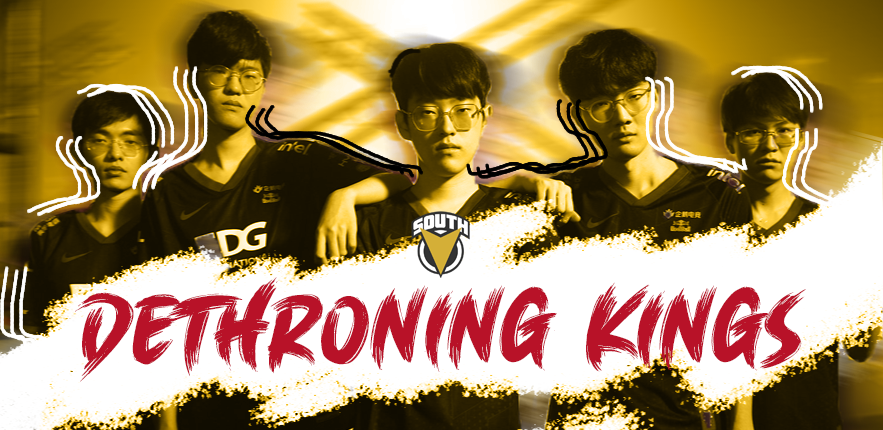 After a month-long clash between the world's top League of Legends teams, Worlds 2021 concluded yesterday in grand esports fashion. EDward Gaming from the LPL stood tall and proud against the then-reigning champions, DamWon Gaming from the LCK.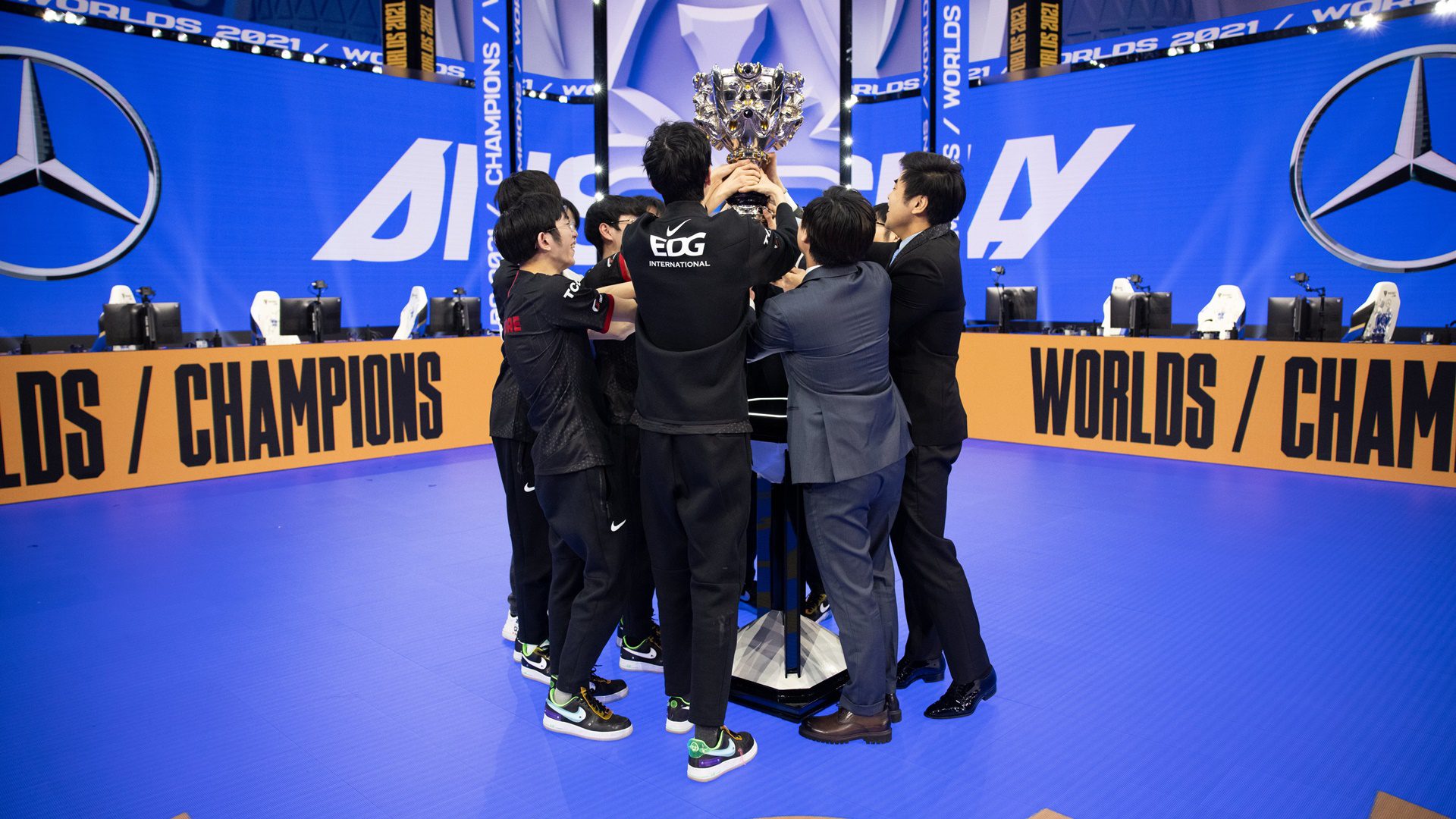 It was a story of redemption, revenge, and rising to the top.
A resident low-placer since Worlds 2014, EDward Gaming have seen the rise of the SK Telecom (now called T1) dynasty. The team has long been a bystander in the LOL professional scene's mainstage. But last night, they turned the tides toward their favor.
Ever since setting foot in the grandest LOL professional event, the LOL World Championship Series or Worlds, EDG have always placed in the lower side of things, with their highest place before this year being in the 5th – 8th place. They have consistently ended in that place, with the exception of Worlds 2017, where they placed 12-13th.
It could be a wonder as to why they never manage to place higher than 5th place, when they've continuously shown their prowess in the LPL, placing no lower than 3rd place in most of the regional tournaments that they participate in. That is not an easy feat, as the LPL is also one of the most stacked regions in the LOL professional scene, with strong teams such as Royal Never Give Up, Fun Plus Phoenix, and Invictus Gaming just to name a few. 
While the world frowned at the failure of Showmaker to prove the world to himself, a former Faker prodigy shone and showed his face to the world. Lee Ye-chan, known to us as Scout, was a former T1 midlane substitute way back in 2016, where he had only so little time to prove to the world that he had what it takes to replace the Unkillable Demon King himself. Ye-chan had always been living under the shadow of Faker's greatness, as he was drafted during the peak of the team's rise to kinghood. Even when he had decided to move to the LPL and join EDG, he was yet again outshined by the team's midlaner then, PrawN.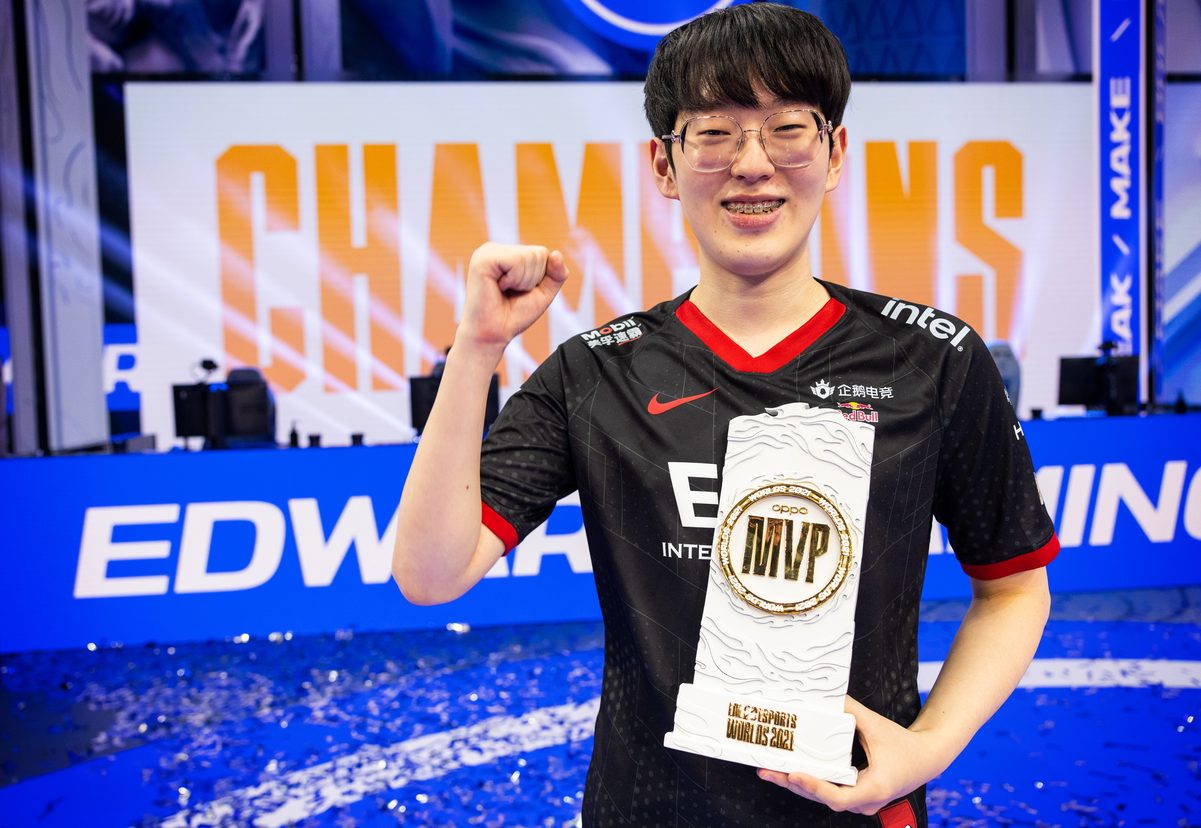 After years and years of failing to win Worlds yet dominating their regional scene, Scout and fellow EDG player Tian "Meiko" Ye, who had been with the team as early as 2015, have finally made it to the top of the LOL esports ladder.
"I got revenge for Faker," said Scout during the post-finals game interview. 
He may have only seen that, but to the world, we see the rise of a new king in the midlane— one that could potentially be greater than Faker himself.
Congratulations, EDG!
Congratulations, Scout.