The most interesting Post-TI10 roster shuffles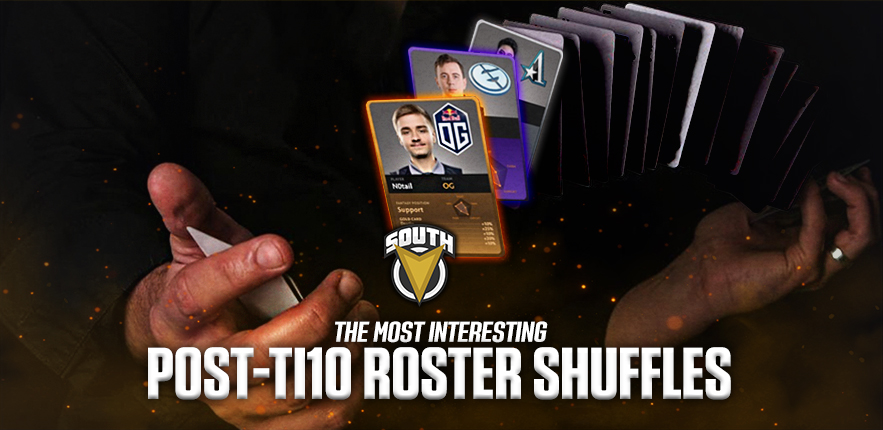 It's been weeks after The International 10 ended, and the roster shuffles just keep coming. It can be hard to track some of the biggest roster changes from all of the pro teams in Dota 2, so we've decided to compile a list of some of the most interesting roster changes we've found so far.
Zai leaves Team Secret for Team Liquid
Ludwig "zai" Wahlberg leaves Team Secret in the midst of Post-TI10 roster shuffles, followed by an announcement by Team Liquid that the famed Offlaner is now part of their roster. Zai has been with Team Secret since 2018, and has been one of the team's strongest pillars, aside from long-standing captain Clement "Puppey" Ivanov.
The decision to step away from the Team Secret roster was orchestrated by Zai himself, with Puppey saying that it was sad to see him go, as the rest of Secret still remained intact.
Thunder Predator releases its whole roster
After their debut and short-run campaign in The International 10, Thunder Predator decided to let go of Leostyle and the gang. This iteration of the Thunder Predator roster was known for their dark horse-ish run, beating known names and advancing high enough in the playoffs.
Thunder Predator then signed a new set of players to carry on the Thunder Predtaor name, while their old roster now plays with Lava BestPc.
ChuaN is back(?)
OB.Neon announced their new roster last November 2, with the surprise addition of veteran player-turned coach Wong Hock "ChuaN" Chuan as their Dota 2 coach.
ChuaN was known to be one of the players who pioneered the Dota 2 esports scene, playing under the Invictus Gaming Banner in the era of Dendi's Na'Vi, and most importantly, being the first SEA player to win The International, snagging the Aegis of Immortal during TI2.
JerAx on EG???
This is one of the most explosive rumors to hit the Dota 2 shuffleverse, SO FAR. 
Now, this is one big rumor, with most people saying that this is a false rumor spread around by someone who had too much time in his hands.
Indeed, one would think why would JerAx even choose to go to Evil Geniuses when N0tail has been left all alone in OG, with Ceb retiring and Topson potentially leaving.
Jesse "JerAx" Vainikka is known as one of the pillars of the five-pillared team of OG, playing godly supporting which led to Earth Spirit being nerfed to the ground during the TI8 – TI9 season, which had his nerfs reverted when JerAx retired.
Whether this be true or not, this is one of the biggest scoops so far regarding the roster changes of all the Dota 2 teams post-TI10.
What do you guys think?