Taking the crown: Team Spirit's rise to the top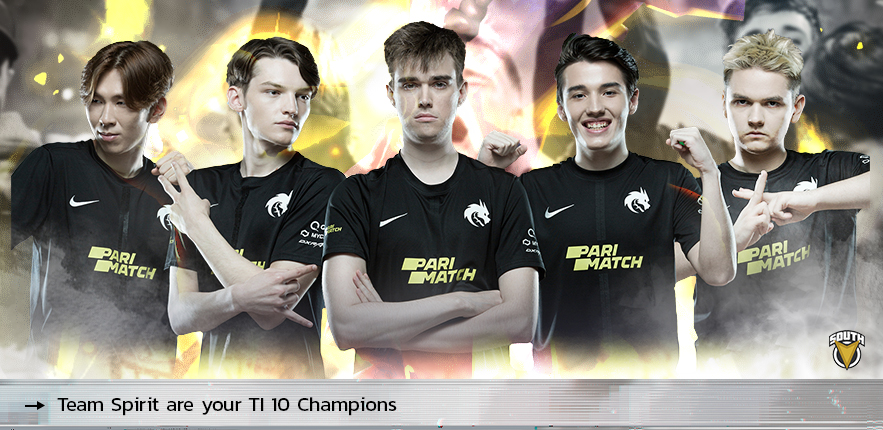 Everybody loves an underdog story. This is an underdog story, a REAL one.
Team Spirit was just another Dota 2 team. Like any other tier 2 team, they were the type of pro team that international players often overlooked; the kind of team you would expect to be eliminated during the first few days of a Valve-sponsored event with a full stack of world-renowned international pro teams. 
Barely making it into the WePlay Animajor playoffs and getting kicked off the ladder after being mopped by Vici Gaming in the second round, Team Spirit was a cluttered group of young players that international fans of the Dota 2 esports scene would bother to bat an eye on.
The next tier 1 tournament they participated in was the ESL One Fall 2021 tournament, where they placed 6th place after being beaten by PSG.LGD 2-1. They would then have a rematch when they faced each other in the OGA Dota PIT Invitational, where the Chinese team beat them once again, 3-1. 

Perhaps it was fate's plan to have them meet each other once again in the grandest stage of the Dota 2 pro scene.
Before The International 10 officially began, Team Spirit got involved in a little bit of an issue. Being the lowest-seeded team in TI10, they were "supposedly" assigned a crappy room, while teams like PSG.LGD and Evil Geniuses had spacious and comfortable rooms.
Fresh news coming from the manager of our Dota roster! @Korb3n shows how the practice room looks like and talks about problems which our players have faced 👇🏻#SPIRITIX #SpiritDota pic.twitter.com/lum1NoDIRp

— Team Spirit @TIX (@Team__Spirit) October 4, 2021
Coming into the group stage, Team Spirit showed a bit of a change of pace. Finishing off with 5-0-3 record, the rising CIS team filled with mostly "new-born" Dota 2 pros started flaunting their prowess and proving that they too can compete with the best and strongest teams in The International.
It wasn't until the playoffs when Team Spirit finally flaunted their fangs. Despite losing 2-1 against Invictus Gaming (who they later beat 2-0 in the lower bracket), Team Spirit quickly became dubbed as the new "lower bracket kings" sweeping through teams like two-time TI champions OG, the new-and-improved Virtus.Pro, and their former "killers" Invictus Gaming.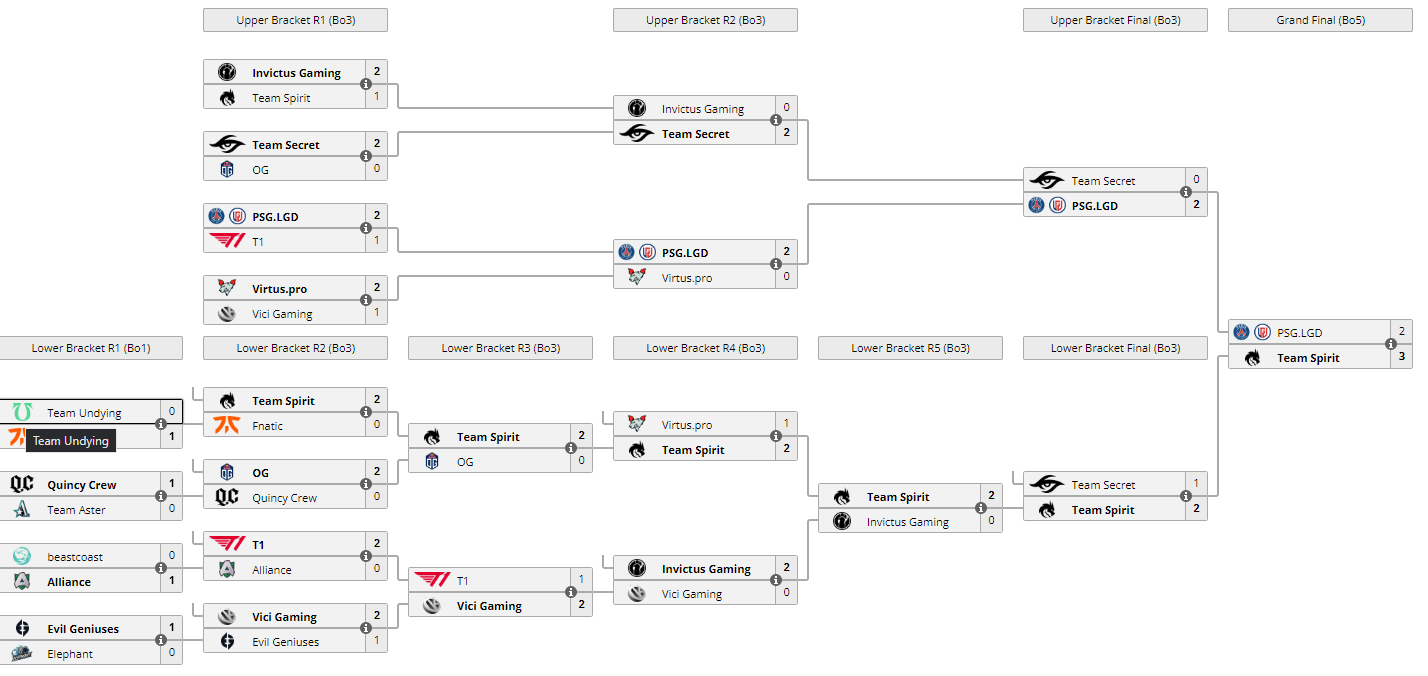 It was as if Team Spirit was Kratos, sent to the Underworld but refusing to have his soul taken by Death. It was as if the team was hell-bent on snagging the Aegis and claiming it as theirs.
Throughout all the games, one player stood above Team Spirit, ferrying the team all the way to victory. Magomed "Collapse" Khalilov, dubbed the "new Ar1se" and the "new Magnus king", stunned the whole fanbase with his world-class Magnus and overall position 3 play style. Together with the rest of the team, they rushed towards the goal, "skewering" any obstacle that blocks their way.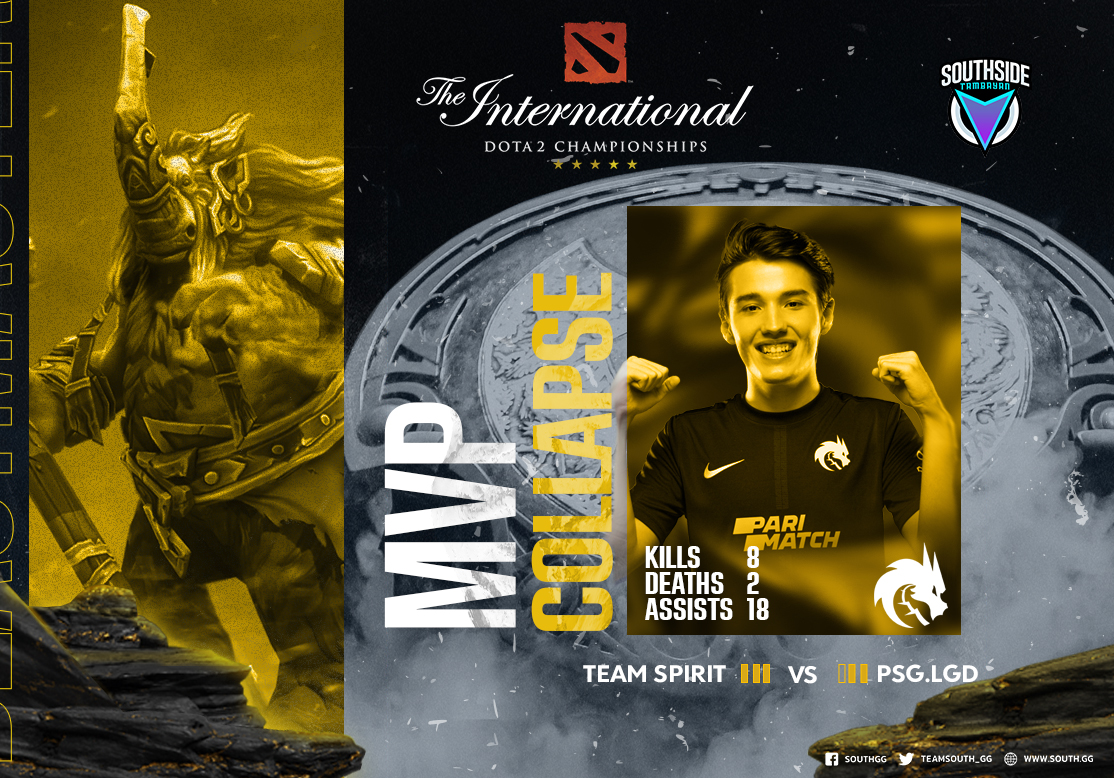 The team breezed through the lower bracket like a hot knife through butter, transforming from underdogs to kingslayers. They pierced and skewered and wrecked through any team that dared stand in their way, and in no time, they were up against PSG.LGD, the strongest team at that moment, and the team that has barred them from winning their past two tournaments. 
Need I tell you the events that unfolded? I don't think so. Let's just say that Team Spirit played their cards well with fate and the universe, giving them a shot at redemption against PSG.LGD, while winning the most prestigious award a Dota 2 pro team can ever earn.
Their True Sight documentary is sure to be one that (might) surpass that of OG's.
Good game, well played. Congratulations, team Spirit.