Teams to watch out for in TI10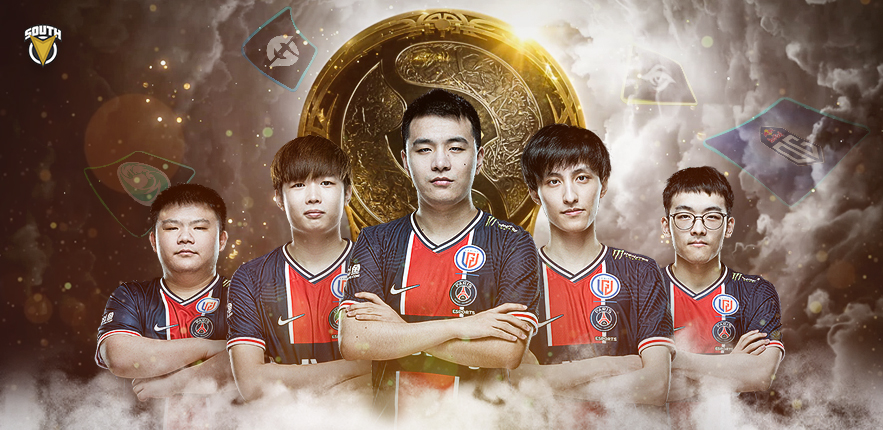 The Internationals 2021 is fast approaching, and the list of teams to watch out for is growing. The team lineup for this year's The Internationals is definitely something that we anticipate could give us a good run for our time watching the streams and staying late up at night to witness intense 5v5 matches in the highest level of professional Dota 2.
We've compiled a list of teams that would either try to prove themselves in the highest level of the pro scene, who we think would dominate the tournament and those who have some tricks up their sleeves.
PSG.LGD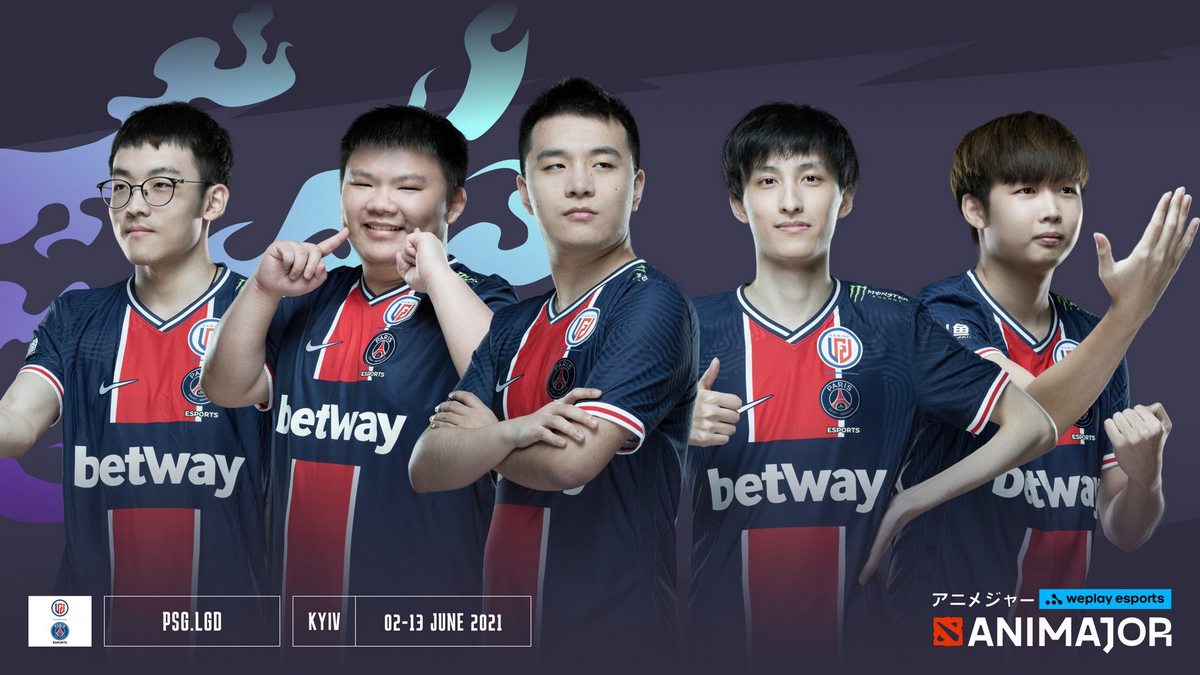 Showing their prowess as currently one of the most powerful and basically unbeatable Chinese Dota 2 teams, PSG.LGD is a force to be reckoned with. From their performance in the Kyiv Animajor to their recent appearances in tournaments, the team doesn't waste a day not showcasing the amazing power of their lineup.
The Chinese Dota 2 team flaunts a well-rounded lineup of talented and experienced Dota 2 players. Ame, considered as one of the best position 1 players right now, carries the team mightily well with the help of the others in the team, such as famed midlaner NothingToSay, bolstering the team to the top of the list of the best-performing teams in the professional Dota 2 scene.
The team's well-rounded roster, and their disciplined and semi-aggressive playstyle is definitely something to watch out for — definitely strong candidates for TI10 champions.
BEASTCOAST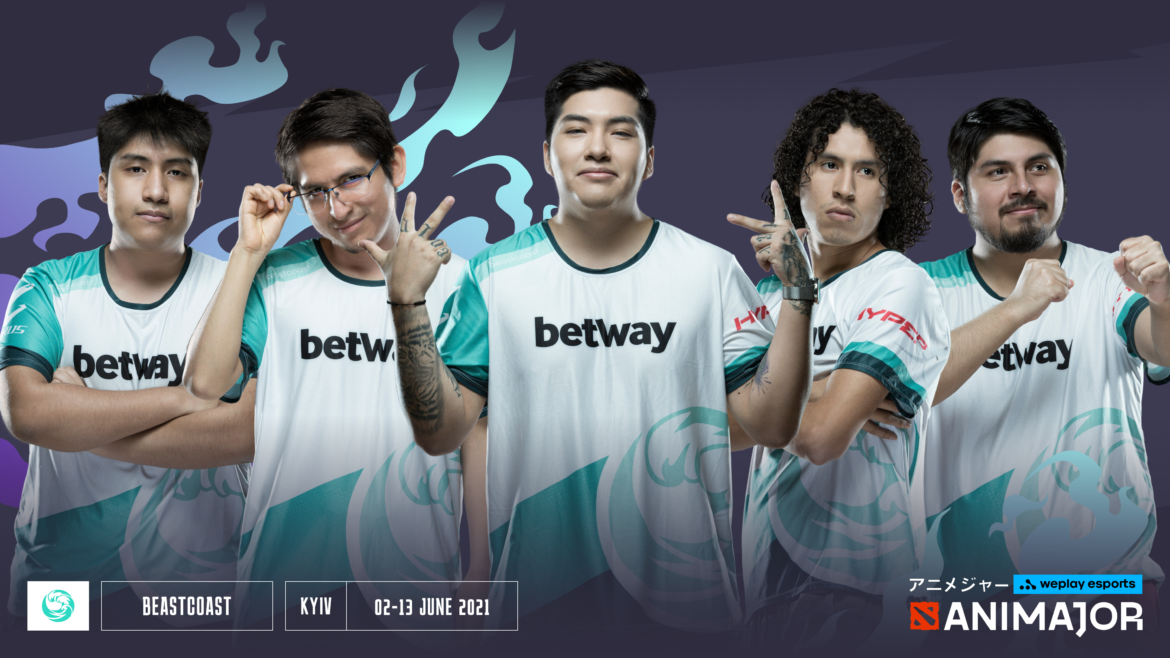 Barely just making it into TI10 with enough DPC points to qualify, beastcoast have been swimming upstream to show and prove that the South American Dota 2 scene will not be left behind by the world. 
Rising from the lower bracket matches, beastcoast is shedding its skin slowly, starting to become a force to be reckoned with, despite being a team once ignored by fans of Dota 2 esports.
It would be interesting to see them hold their ground against the powerhouses of Dota 2, with the likes of Evil Geniuses, OG, and Team Secret joining the mix of qualified Dota 2 teams. 
beastcoast isn't a strong contender for the TI10 Aegis of Champions, but watching them claw their way to the top would definitely be exciting to watch. 
EVIL GENIUSES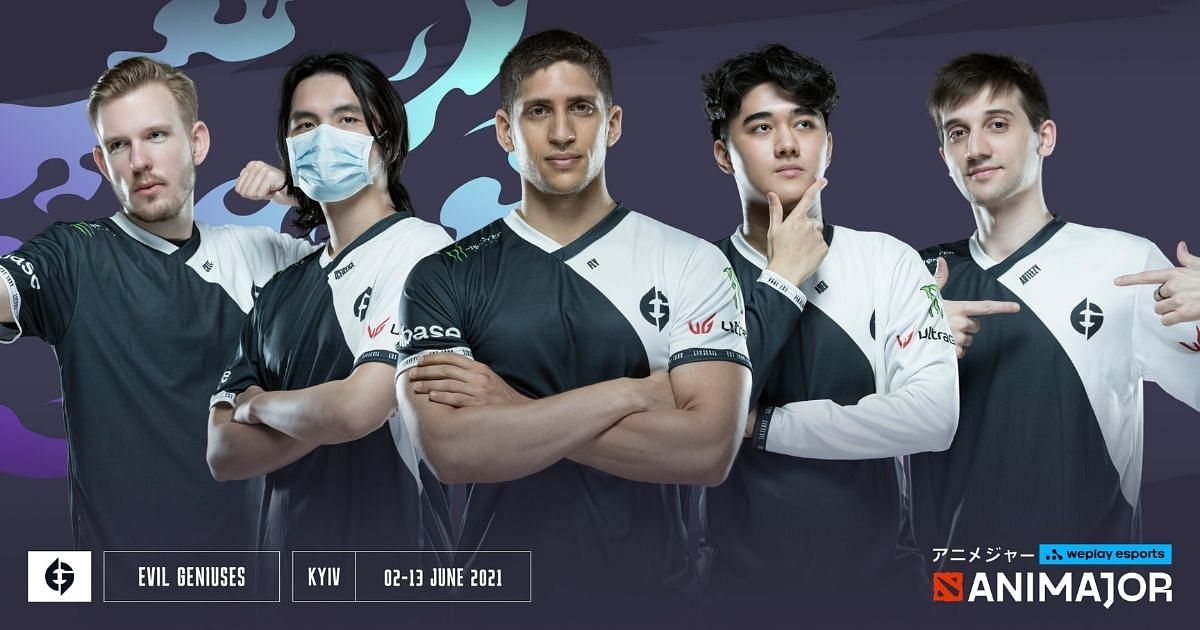 Team Evil Geniuses have shown their prowess this year. From the Singapore Major to the Kyiv Animajor, EG has shone their bright lights and have definitely proved their title as one of the greatest Dota 2 teams currently.
The current lineup of Arteezy, Abed, iceiceice, Cr1t-, and Fly have dominated the league since this roster's inception, proving themselves to be at the pinnacle of the North American Dota pro scene. This was extremely evident in their last two Major runs, where they both reached the grand finals, losing only to Chinese powerhouse teams — Invictus gaming during the Singapore Major, and PSG.LGD during the Kyiv Animajor.
TI10 will be having not one, not two, but four Chinese teams: Team Elephant, Team Aster, Invictus Gaming, and of course, PSG.LGD. EG have more than proven their strength as a team since their entry into the Dota 2 pro scene and have consistently been strong contenders for the championship title, but judging from their performance against Chinese teams, this year's TI might be a bit of a higher slop to climb for Abed and the rest of the crew.
OG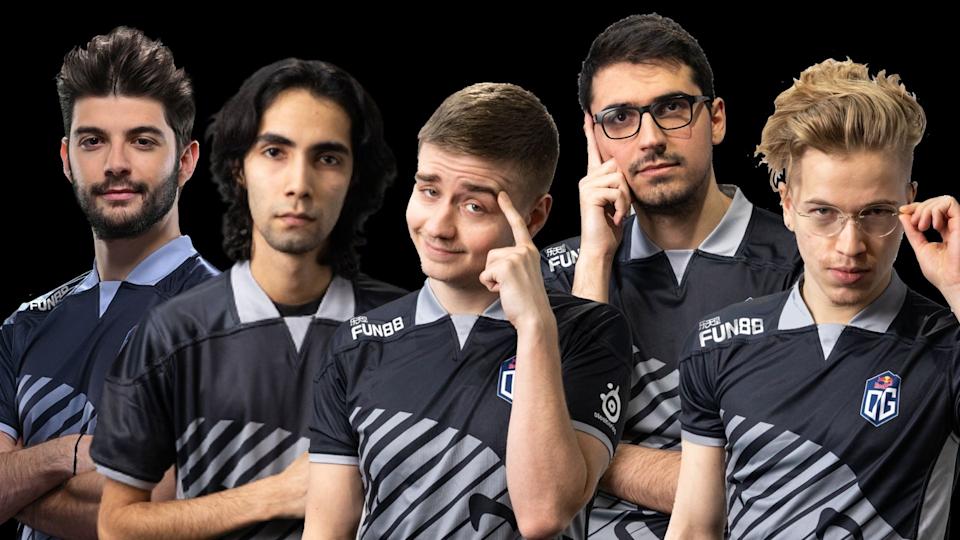 The current kings of the Dota 2 pro scene, OG sets foot on the international stage once again, on their way for a grand slam of TI championships.
With the departure of Ana, some fans have become skeptical of the team's potential for a three-peat. However, their recent performance in the EU Western qualifiers have more than silenced their doubters and have proven SumaiL's place in the team and that Ana leaving is not a factor that would hinder OG's charge towards the Aegis.
Despite not being able to qualify in any majors leading up to TI10, OG still remains a force to be reckoned with. N0tail and the gang have remained consistent despite their numerous roster changes since TI9, with Saksa and SumaiL being good complements to the team, creating that harmonious OG passion-fueled gameplay that the fans love to see.
Surely, when watching TI, OG is a team whose matches both critics and fans wouldn't wanna miss.
TEAM SECRET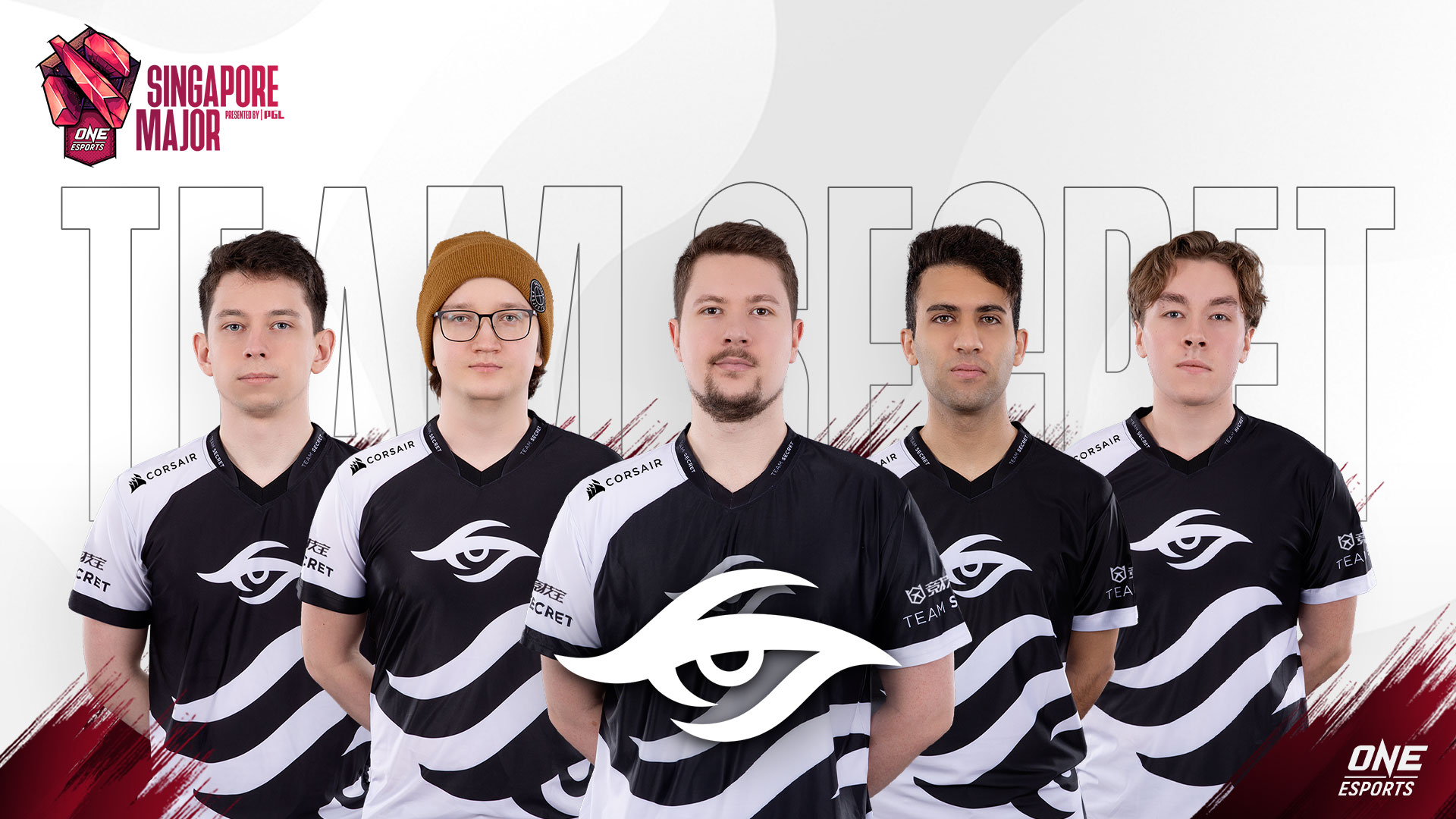 Despite not making it to the group stage of the Kyiv Animajor, Team Secret was sure to qualify for TI10. 
However, that does not diminish the team's power, skill, and threat for those who want to come after the Aegis of Champions, in fact people had speculations that Team Secret did not give a care about the Animajor, after securing their place in TI10 by scoring enough DPC points to qualify.
With the tactical mastery of Puppey and the sure-fire carrying gameplay of Matumbaman, Team Secret would not be just a mere roadblock on the way to the championship title, they are the wall that one has to climb in order to get to the other side.
TEAM SPIRIT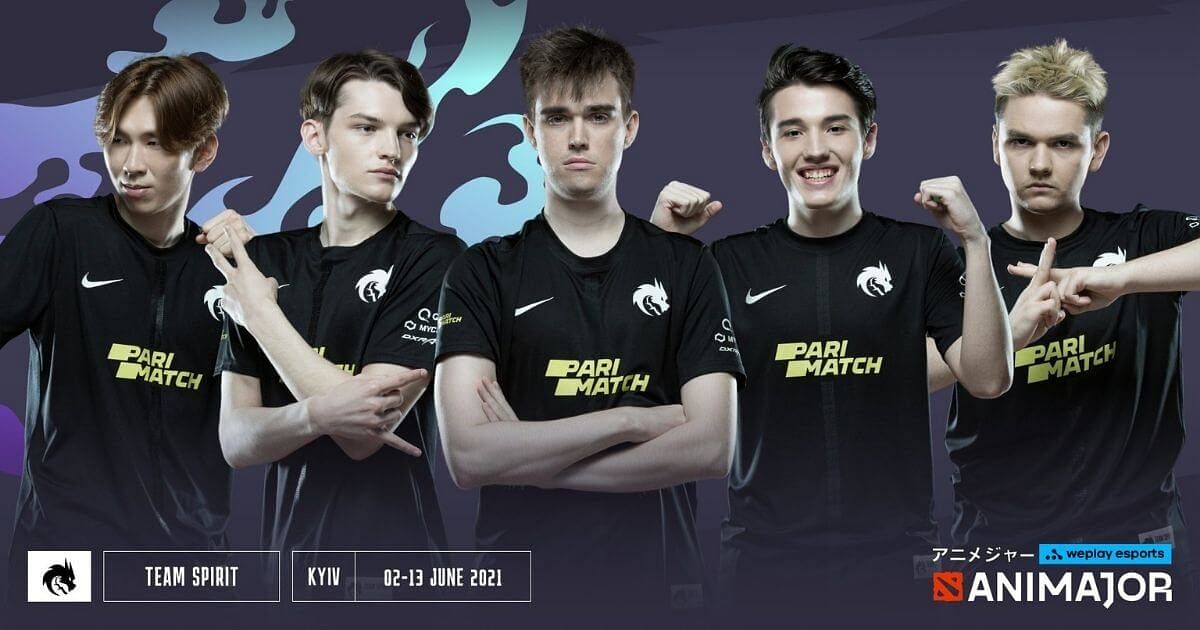 Despite being not that "famous" relative to the other teams on the list, Team Spirit has been making their mark in the Dota 2 pro scene. From their performance in the Animajor, being able to go toe-to-toe with teams like Alliance, shows that they're not just your average leaf in the curb.
Yatoro's Terrorblade rivals that of Arteezy's, definitely a telltale sign of a powerhouse team in the works, along with Torontotokyo's controlling midlane playstyle, this team is a force that cannot be ignored, if they get their act together.
Team Spirit's chances at the Aegis are more than slim but less than thick, but matches played by them would surely be an interesting thing to watch, especially with how they experiment certain off-meta strategies and try to make it work.
These are the teams that we think would be worth staying up late for, the ones whose matches would be interesting to watch, and the ones whose journey towards the Aegis would be a story worth telling, no matter if they win it or not. This is not in any way definitive and instructive, this is merely our viewpoint as esports fans who love a good True Sight story.